To celebrate our deconfinement and enjoy these long sunny days, what better than rosé to toast whit our loved ones?
A cherished partner of our aperitifs, but also of BBQs and other summer salads, they are enjoyed for their freshness and lightness. Originally from Provence, rosé wines are generally produced in the South of France. However, other regions have also launched themselves into this viticulture from other grape varieties, offering a new diversity of aromatic profiles.
The Bordeaux region, known for its tradition of claret, a light red wine close to rosé and highly appreciated by the English, was among the first to launch the production of rosé wines with intense and vinous aromatic profiles. The grape varieties used are the same as for red wines; Cabernet Sauvignon, Cabernet Franc and Merlot.
But Bordeaux, in full transformation, has also rethought its rosé wines and now offers lighter, more refreshing rosé wines, more "summery" wines, with elegant aromatic profiles; fruity without being sweet with nice balances of acidity. Here are 3 rosé wines created by the Domaine de Chevalier team that totally won us over.
Dare to discover the new Bordeaux rosés, you won't regret it!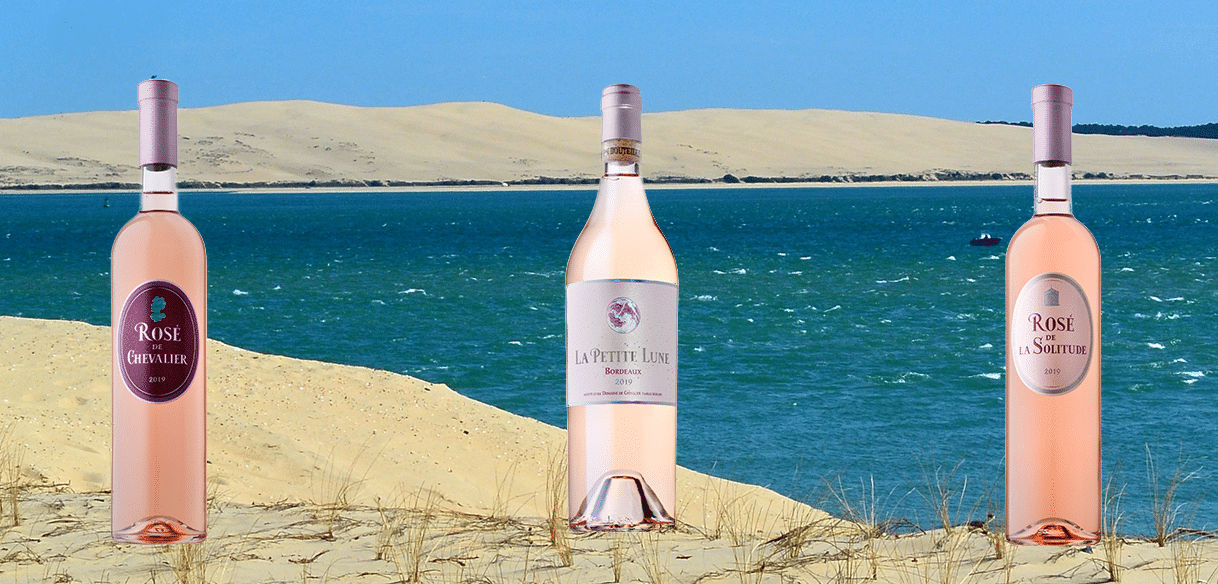 Domaine de Chevalier Rosé                                                  Petite Lune Rosé                                                 Domaine de la Solitude Rosé
           More info : here.                                                                       More info : here.                                                                    More info : here.     
Posted: