Thanks to our summer web-series about Château that have chosen to commit to an approach respectful of the environment, you have been able to follow since some weeks the extraordinary stories of these beautiful estates of Bordeaux. From now on, you are knowledgeable about the Grands Crus Classés that have obtained their certification, whether organic, biodynamic or vegan. But, what you do not know yet is that Grands Crus Classés are not the only ones to convert to organic farming. Indeed, more discreet about their innovations, at least less marketed for sure, some small vineyards also contribute to the preservation of our ecosystem. And it is these Châteaux that we choose as privileged partners. Today, we want to talk about our gem in organic conversion: Château Haut-Rozier.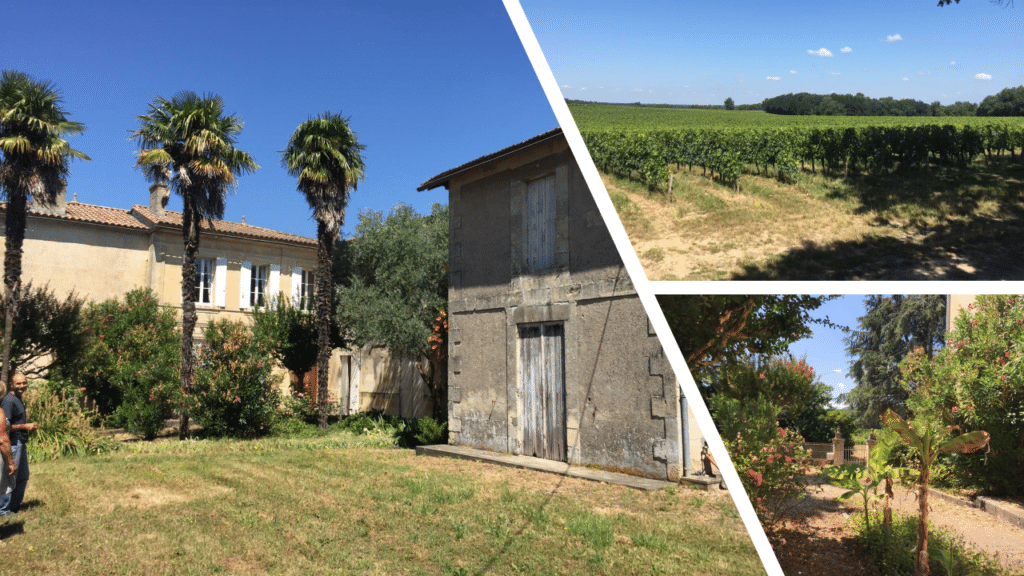 Haut-Rozier : The Sweet Name of an Organic Romance.
Imagine … You're in your favorite store, on a Thursday afternoon: you must choose the bottle that will delight all your guests for your weekly appointment. But now, you really have no idea of ??the wine that will best accompany your cocktail. You think about the menu you have planned: beetroot hummus, a cake with zucchini, delicatessen from the local producer, gazpacho glasses which you keep the recipe of your grandmother… Too different to know if must be a red, a white or a rosé. The heat will make you swing to a nice Côtes de Provence, such as Provence d'Ici, which you usually buy from your local wine shop. But tonight, you really want to change and especially to surprise your friends!
By the way, your friends … What are their tastes? Laura prefers sweet white, but she's the only one, and then she loves to make new discoveries: she will not be against a little change. Carolina and Ryme, for their part, love the feminine Reds, elegant and balanced. Valyr and Eldor both like racy wines, quite tannic and with character. In other words, a fair split between Right Bank and Left Bank … What to do! Your gaze begins to wander on the almost infinite display of wines in front of you. So many bottles, sometimes with traditional labels sometimes innovative, some awarded by a medal, others not … But, wait! Here is the solution! Why not choose a medal-winning wine? Finally, if experts have rewarded it, it's certainly worth it. First step validated. Now, what is your budget? Okay, you have your idea: you do not want to spend more than 6 euros in this bottle. After a few minutes of research, a name seduces you: the Château Haut-Rozier. Promising, romantic, gold awarded, he matches your price range. To persuade you a little, you return the bottle of Haut-Rozier to read the back label and discover its history.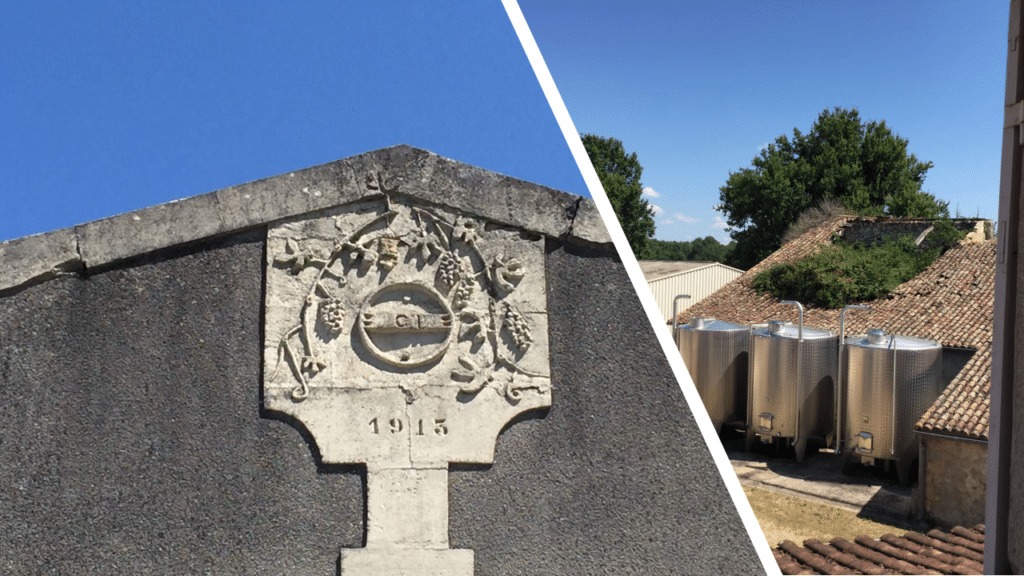 The origins of Château Haut-Rozier dates back to the last century, when the property was still lined with many rosebushes ("rozier" in old French). For many years, the vineyard was lead by Madame Pujol, daughter of Mr. Laporte also a wine grower. The know-how has been passed on from generation to generation in this passionate family. Finally, the property was taken over by Mr. Richard. Already owner of Château Cru Godard certified organic for many years, he has always been convinced of the need to preserve our ecosystem. Thus, in the heart of the Francs Côtes de Bordeaux appellation, the Richard Family strives to produce magnificent wines. On their Domaine of Cru Godard, the vines are impeccably kept, the plowing is done thanks to a horse, the rows are grassed to favor the natural aeration of the soils, the herbicides and pesticides are prohibited. It is all this know-how that Franck Richard decided to export to the Château Haut-Rozier during its acquisition.
Thus, since the 2017 vintage, this one plot vineyard, light slopes and ideally exposed South / Southwest is in organic conversion. By the way, why are we talking about biological conversion? What are the steps of conversion to organic viticulture?
Haut-Rozier : on the road to certification.
Just as it is difficult to change one's personal habits, it is not easy to radically change the way a vineyard is farmed. To be certified in organic viticulture, an estate must respect the conditions of the European regulation CE 2092/911, which provides rules for growing and also for vinification. In order to be organic certified, Château Haut-Rozier must therefore follow many steps, which will take an average of 3 years to be validated.
Thus, the first step is to begin the process of applying for certification with an organization such as Ecocert. Also, it is important for the more discrete vineyards of Bordeaux to know that they can benefit from aids for the investment needed for the conversion. Once the choice of the organism is made, it is necessary to warn the Bio Agency of the beginning of the conversion of its estate. When all administrative procedures are officially completed, the selected organization will come to the site to verify that the practices implemented on the vineyard are in accordance with the European specifications. When all the rules of the European Regulation are respected by the estate, then an evaluation report is sent to a Certificate Manager who delivers the certificate that allows the estate to use the mention "AB" on its bottles of wine. Then, Chateau remains subject to regular checks and audits not to lose its label. In general, all stages of this conversion take about 3 years. It is a long and tedious process but so necessary for our planet.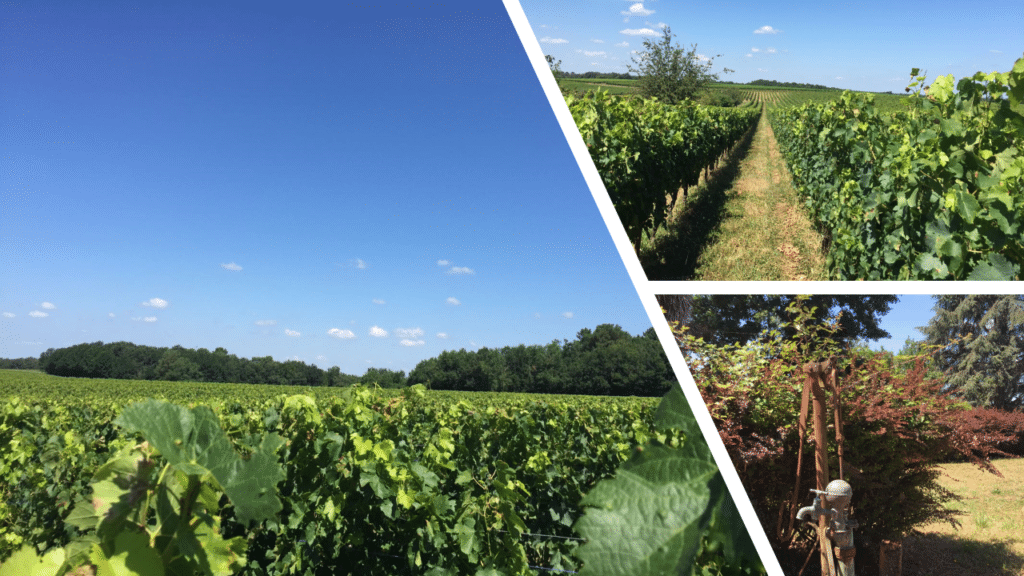 As we saw earlier, in our previous episodes, it is becoming more and more urgent to change our habits in order to make our production and consumption more respectful of our environment. It is for this reason that Bordeaux Tradition engages, by the choice of its partners, but also personally, in the preservation of the biodiversity of the Bordeaux vineyards. Indeed, at our level, we are starting a turning point in the choice of our exclusive properties and pay more attention to castles in conversion or organic certified. On the other hand, we have long been promoting lighter bottles and eco-responsible dry materials for bottling our wines. Through simple daily actions, we are part of the CIVB Climate 2020 Plan, reducing our greenhouse gas emissions, reducing our consumption of fossil energy and water and favoring renewable energies.
Each step counts, each step is important, each decision has its consequence and it is for this reason that we choose to adapt our habits for a sustainable preservation of our environment.
Posted: