When you start looking at your impact on our ecosystem, as a personal issue, the first question that comes to mind is: how can I reduce my carbon footprint? Finally, by logic, you first look at your use of the most polluting transport: planes, boats, cars, scooters … You start to use your bike more often, to use public transport to go to work or encourage walking to go to bakery. Then, as you're progressing in this direction, you begin to learn about the other components of our famous carbon footprint. And it is the moment when you discover that your diet plays almost a bigger role than your travels.
Indeed, our food habits represent more than 5 times what the Earth can relate. In order, for this bitter observation to evolve, it is therefore necessary for agriculture to become a producer of energy and no longer a consumer. Which is no longer the case for about 40 years.
Thus, in previous episodes (available here, here and here), we have seen that many Châteaux in Bordeaux are investing more and more in the protection of biodiversity. And today, we will highlight a Château viticulture already virtuous for many years, but who wished to take a step further in the world of ecology: the Château Dauzac.
Dauzac : Virtuous wine-making.
The eco-friendly methods implemented by Château Dauzac are not new. In fact, for 30 years the property has constantly put in place new techniques that allow the vineyard to produce complex and superior-quality grapes.
Château Dauzac is engaged in highly integrated farming using organic fertilizer. The ecological control of grape berry moths, introduced around 20 years ago, has prevented the need for insecticides. Grass is grown on some plots to better regulate the water supply. Yields are naturally limited by a strict cultivation policy, implemented upstream so there is no need for green harvesting. Moreover, a gradual shift is occurring, to migrate to the very best of biodynamic agriculture with the ultimate aim of using techniques that best respect our terroir.
Today, 7 hectares of the estate are managed in organic viticulture and 3 additionnal hectares in biodynamy.
Vinification are also lead with a total respect of the grape and the nature. For instance, in 2015, wooden vats with transparent double staves, designed by Seguin Moreau, has provided insight into vinification by going to the heart of the vat, where fermentation takes place. Finally, the traditionnal egg-white fining has been given up for a new totally innovating technic.
Laurent Fortin, General Director of Château Dauzac since 2013 is very invested in the biodiversity protection. Thus, according to him and his team, biodiversity is not possible unless different animal species are encouraged to live together.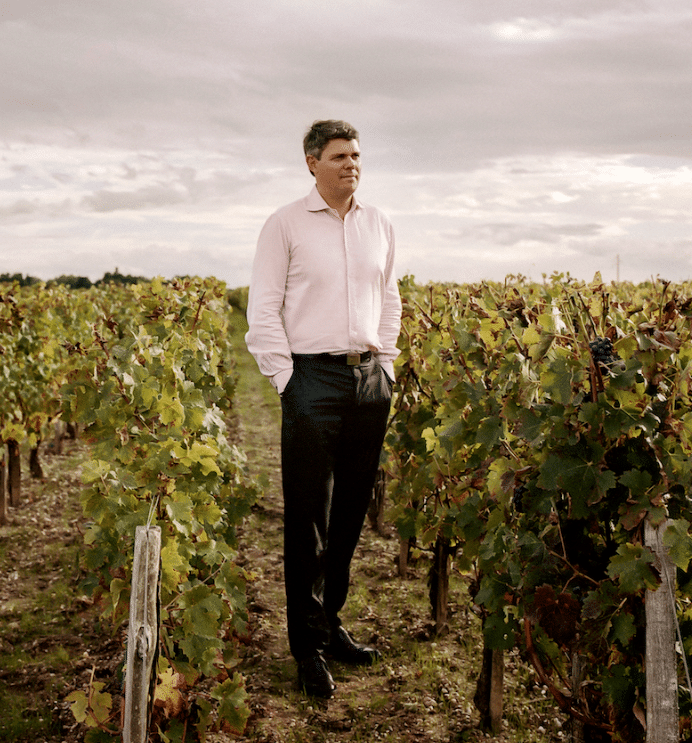 Dauzac : First Grand Cru Classé Vegan Certified
First of all, what is the vegan movement beyond a thorny subject often leading to heated debates?
To put it simply, being vegan is to refuse any animal exploitation. Thus, man must not be a source of suffering for animals. Often, it's hard to tell the difference between a vegan person and a person who does not eat any animal protein. Indeed, the difference is that a vegan person, in addition to not eat animal products, uses no animal products in his diet but also in all aspects of everyday life.
So what is vegan wine, will you say, since wine is only grape? Well no ! The step of fining the wine is to clarify and stabilize it. For this, it is commonly used egg white that coagulates with the tannins and trap the particles in suspension. It is also possible to "stick" the wine with pork gelatin, fish glue or milk casein. You have understood: a fining with animal origin!
Thus, by turning to the production of vegan wines, Château Dauzac has chosen to use a completely different method of fining, completely innovative. As a result, since the spring 2015, the wine has been fining thanks to a vegetable pea paste from a local manufacturer.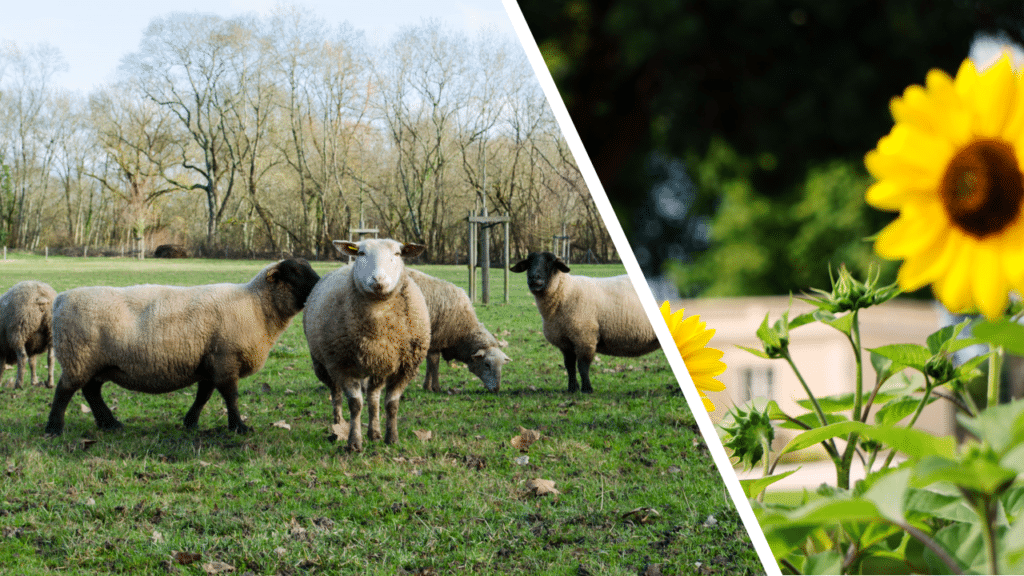 However, obtaining certification does not stop only with the way wine is produced but also extends to harvesting methods. The animal must not intervene at any stage of the process. That's why, at Château Dauzac, horses graze around the rows of vines to contribute to the quality of the ecosystem but are not used for plowing!
Thus,from 2016 vintage, Château Dauzac has been certified "Vegan". This commitment is described by the Laurent Fortin as: "an echo of the current concerns of consumers on food trends, both animal and human, and marks the growing commitment of Château Dauzac on topics related to biodiversity ".
Indeed, according to the Opinion Way survey of January 2016, 3% of French people are vegetarians and 10% plan to become one. Thus, beyond a new fashion, this is a market to take. And these changes do not alter the quality of the wine. On the contrary, the 2016 vintage, 100% Vegan, has been rewarded by the critics: 93 Decanter; 90-91 James Suckling, 90-92 Wine Advocate, 90-92 Wine Enthusiast … This vintage of the 5th Grand Cru Classé of Margaux is characterized as: A very rich and precise vintage, without excess where we find a bright fruit and a dense and complex raw material. The important part of Cabernet Sauvignon in the blend gives it an exceptional acidity / alcohol balance, the mark of a great vintage.
Posted: