Vinexpo New-York 2018 took place from 5th to 6th 2018 and could be the beginning of a new love story between Vinexpo and USA. We were there to check by ourselves !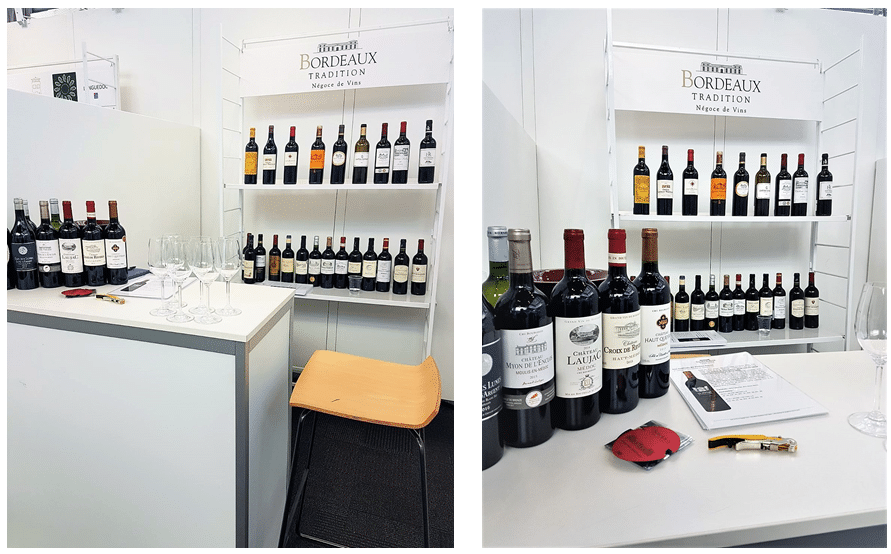 Vinexpo New-York 2018 : The takeover of North-American Market
First worldwide market for the wine consumption, the USA is the most exciting country at the time for the Wine Industry. But this is not new for Bordeaux. Indeed, the commercial relationships between this country and our beloved region dates back from ages: should we recall Jefferson's visit in 1787 ? And with the fabulous work of people like Alexei Lichine, or Robert Parker, Bordeaux has always found in USA some of its most reliable trade partners.
Vinexpo New-York 2018 : The beginning of a new love story ?
However, the multiplication of Wine Fairs recently has curiously forgot the USA. The most iconic of all, and the most Bordeaux focused, Vinexpo, made a try in New York in 2002 and Chicago in 2003 but nothing since. Asia was taking all the attention. So when Vinexpo announced its return to New York, we were really enthusiast and so decided to embrace the project.
2 Days of fair, in the heart of New York, a city where Bordeaux Wines never really left Restaurant Wine lists.
Vinexpo New-York 2018 & Bordeaux Tradition
More than 30 different wines were presented on our booth to importers, brokers, journalists, sommeliers, restaurants and Wine Professionals. From our latest exclusivities (Espérance du Retout 14, Ch. Haut Queyran 15, Ch. Croix de Reverdi 15…) to familial wines (Ch. Laujac, Esprit de Chevalier, Clos des Lunes, Ch. Lespault Martillac), and with of course our estates actively distributed by our US historical partners (Ch. Bujeau Lagrave, G de Guiraud, Ch. Barrail Meyney), we have shown a short but very focused overview of Bordeaux Tradition portfolio.
Finally, Capucine Adamian joined our US Team on the fair to be introduced to our major clients. With her family joining Frederic Bernard as shareholders of our company, we have never been so motivated to be a major actor in the distribution of Bordeaux Wines in the US.
Of course, as a first edition for 15 years, Vinexpo US is still a baby and many things need to be improved. But we want that baby to grow and nothing is more important for us than showing our wines, than being on the field to support our partners, than bringing Bordeaux back on the top.
Vinexpo New-York 2018 : Is that fair a success ?
It is way too early to assess. But we will do our maximum to make it become one. As Bordeaux Wine Merchant, this is our duty to taste, select, advice, travel, promote, find new customers etc… And the USA is a territory where we want to put all our efforts on.
Special mention to the Commanderie Dinner, at the Metropolitan Club, where splendid bottles where poured : Ch. Chasse Spleen 2009, Ch Prieuré Lichine 2009 in Magnum, Ch. Cos d'Estournel 2005, Ch. Haut Brion 2000 in Magnum, Ch. Suduiraut 2003 and Ch. d'Yquem 1949 ! Always a pleasure to see our best clients enjoying the best of Bordeaux Left Bank !!!
Next step now, ProWein starting 18th March. We look forward to see you on our booth Hall 12B03…
Posted: