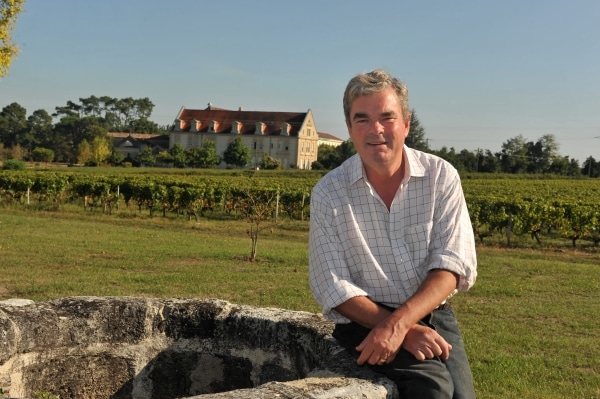 Olivier Bernard, manager and whose familly has owned Domaine de Chevalier for more than 30 years, has been elected for the 3 years to come, president of the Union des Grands Crus de Bordeaux. He succeeds to Sylvie Cazes that announced her departure a couple weeks after the one of Château Pichon-Longueville Comtesse de Lalande where she was the director. She will then be able to dedicate herself to her role given to her by the mayor Alain Juppé on the follow of the project of the Cultural Wine Center that will opened in the center of Bordeaux in 2016.
The official nomination of Olivier Bernard, 130 votes out of 134, was done during the general assembly of the Union of the Grands Crus. In charge of the promotion of its 134 members, this association was created in 1973 during a journey to Japan. The first president was Jean Bernard Delmas, director of Château Haut Brion at that time. It is not less than 50 wine tastings that are led all around the world all year long, in order to promote the wines of the Union des Grands Crus de Bordeaux.
Olivier Bernard, through Domaine de Chevalier, that just bought 25 very well exposed hectares (Château Guiraud and Yquem) in Sauternes in order to produce a great white wine called « Clos des Lunes » projects combining l'Union des Grands Crus with the world sommelier championship actually managed by the ASI (association of international sommellerie). It is in Japan land of the creation of the Union des Grands Crus, that will be led the next championship in spring 2013.
Please contact us at contact@bordeaux-tradition.com for further information on this wine or check out its page on our professional website.
Posted: