Bordeaux Tradition wants to offer you this week two wines of excellent quality, from 2 great vintages, 2009 and 2010.
Moulin d'Issan 2010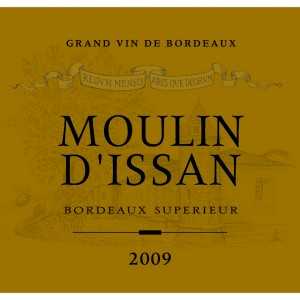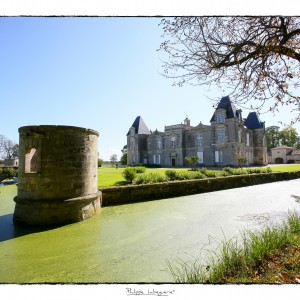 Produced on the same terroir as the famous Chateau d'Issan (Margaux 3rd Grand Cru Classé), this Bordeaux Supérieur enjoy the same care taken by the team of Château d'Issan.
This wine is recognizable by its assemblage with 90% Merlot and 10% Cabernet Sauvignon and its typical Médoc structure . It remains smooth and fresh thanks to the Merlot, and thanks to the elegant and fine Cabernet Sauvignon.
The 2010 vintage (like 2009), takes us through its candied red fruit flavors and delicate wood accents. The finish is fine and elegant. For your information this is one of the few Bordeaux Supérieur to spend 14 months in barrels.
This wine should be consumed within 5 years and remains, with 2009 vintage, one of the finest vintages of the Moulin d'Issan.
Haut Médoc Giscours 2009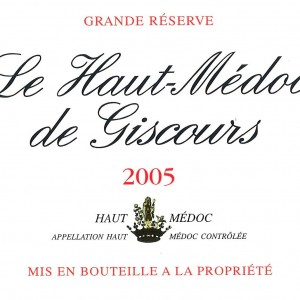 This great wine ranked in the Haut Médoc appellation is assembled of 50% Merlot and 50% Cabernet Sauvignon.
It enjoys the same care taken by the team of Chateau Giscours. A beautiful crimson dress slightly evolved, this wine exudes discreet nose and end notes of undergrowth mixed with red fruit aromas. The balanced palate and a nice outfit offers dense tannins and character.Found a long, perfumed wine revealing a well built in potential.
This wine, very pleasant in his youth, will make its quality over the years.
http://www.chateau-giscours.fr/
http://www.chateau-giscours.com/blog_giscours/?cat=14
Posted: