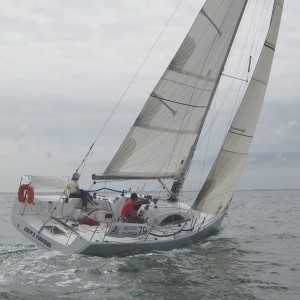 Bordeaux Tradition and Cruse family have the wind in their sails.
For the first year, Stephen Cruse (Bordeaux Tradition) and his brother Xavier Cruse, have joined forces to participate in the 6th "Transquadra" edition.
The second round of this transatlantic, open to non-professional sailors older than 40 years, is run between Madeira and Martinique. After 11 days of racing, the A35 boat "En Avant Crew's Control" is set to the thirdplace.
The Bordeaux Tradition team has joined the project and wish them good luck to the finish line.
Posted: