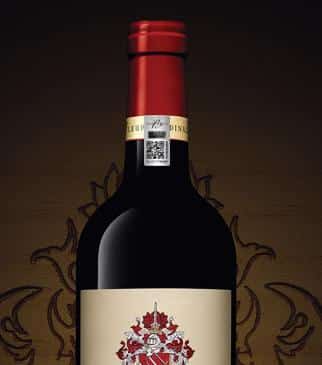 Counting from the 2011 vintage, Château Fleur Cardinale takes a new advanced precaution against counterfeiting thanks to Tesa VeoMark®. This system to fight against counterfeiting is becoming more democratic and more and more properties opt for the new protection such as Château Beychevelle or Château Lafite.
The operating system:
A clear and unique authentication per bottle will provide more security based on visible and concealed security features.
A self-adhesive label made of polymer will be placed directly on the capsule of each bottle of Château Fleur Cardinale.
Each label is unique
Authentication is done very simply by flashing the mobile version with 2D code on the seal, the user will be directed directly to a platform asking the user to check the ID code, then to enter the 4 existing digits on the Tesa VeoMark®.
The platform then indicates if the bottle is genuine or not.
How to proceed?
Follow the following link to access the Tesa Scribos platform and authenticate your bottles of Château Fleur Cardinale : fleurcardinale.bxwa.eu
Posted: