Château d'Yquem 2015 and Y d'Yquem 2016 are now available. As every year, Bordeaux Tradition is pleased to offer you this legendary wine (previous vintage still available here). So what are the caracteristic of this two gorgeous cru this year ?
James Cluer, Master of Wine at Fine Vintage Ltd
Château d'Yquem : Century of History
Château d'Yquem, the Icon.
From Tsar Alexander's court to the Emperor Meiji, via the Founding Father Thomas Jefferson, Château d'Yquem vintages stand the test of time, building its Legend. Unique estate classified 1er Cru Supérieur and among the few permitting itself to skip a vintage when the quality does not match its standards (1910, 1915, 1930, 1951, 1952, 1964, 1972, 1974, 1992 et 2012), Château d'Yquem takes a unique place in the world of Fine Wines.
And when the cork, it works like a charm.
Château d'Yquem 2015 : the style of Yquem
This vintage 2015 ( 75% Sémillon, 25% White Sauvignon)  is simply amazing and offers an absolute purity. Exuberant yes! But with tension and complexity that lead it to the pantheon of the estate. 98/100 by Neal Martin, 99/100 by James Suckling, 20/20 by René Gabriel, 2015 is just astonishing! Even "the best ever made" according to Francis Mayeur, technical director and living memory of the estate.
Château d'Yquem 2015 : Release
Château d'Yquem 2015
1er Cru Supérieur de Sauternes 
75% Sémillon & 25% Sauvignon Blanc
Scores from the Press:
AG: 96-98 / B&D: 19,5 / DEC: 95 / JMQ: 20 / JR: 19 / JS: 99-100 / Le Point: 18 / NM: 98 / RG: 20 / RVF: 19-20 / WE: 96-98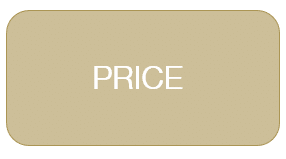 Y d'Yquem 2016 : the exception of Yquem
And to add some magic, since 1959, Ch. d'Yquem also produces a dry White wine. With an annual production of 10,000 bottles a year, "Y" d'Yquem (pronounced "ee-grek" in French) is a confidential wine, made from the same outstanding terroir and the same vines as Château d'Yquem. Only 33 vintages have been released since almost 60 years. This 2016 will be so the N°34, for our greatest pleasure.
Y d'Yquem 2016 : Release
Y d'Yquem 2016
Bordeaux Blanc Sec by Ch. d'Yquem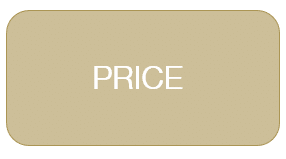 Why buy these wines?
Yquem is a legendary wine.
Y is a rare gem
Young or Mature, the opportunities of drinking d'Yquem are infinite. A tips for you: better drink the young vintages at 9°C and the mature ones at 12°C
The only occasion to obtain the package & Bottle-size you need
A gorgeous dry white in 2016
So if you get any interest in these wines, please do not hesitate to contact us at sales@bordeaux-tradition.com or by phone +33 5 56 69 25 30
Posted: