Appellation: Terra Vitis
The Terra Vitis certified wines from our Bordeaux Tradition Portfolio.
Be careful, as relay of the estates with which we work, the SARL Bordeaux Tradition can not be held responsible for an erroneous information concerning this non-exhaustive list of certified Terra Vitis property. Indeed, the modifications to obtain these certifications are manual and can not be updated in real time by our teams. It is therefore the responsibility of the buyer to verify the accuracy of the product he buys at the time of his order.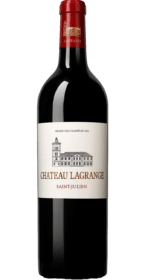 Château Lagrange
History Château Lagrange is known in history since the Middle Ages under the name of noble house of Lagrange Monteil and we fond the trace of the various owners in 1631. From 1824 the production is 120 barrels (12 000...
Wine details