PROGRAM

One week away from the beginning of VINEXPO, we are glad to invite you to meet us on our booth situated on HALL 1 ALLEE D N°219 and attend our numerous events that will be organized throughout these days.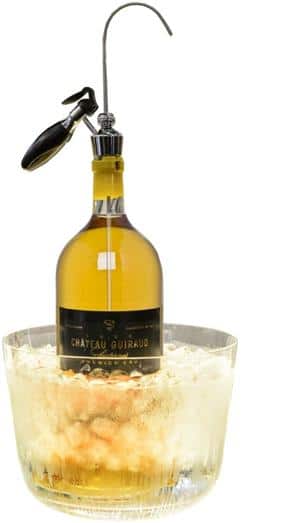 During the opening day of VINEXPO, we will offer you a Domaine de Chevalier tasting, one of our Familial properties. Beyond the pleasure of savoring its great wines, you will have the opportunity to discuss with its renowned owner, Olivier Bernard. We will be happy to welcome him with his son Adrien Bernard on Sunday 14th June, 12-14h.
The Louis de Sacy Champagnes, one of our co-exhibitors, will present us an ancient know-how, the « Dégorgement à la volée », manipulation which requires high dexterity and will definitively impress you. See it on Monday 15th June 12-14h. 
The next day, Xavier Planty, General Manager at Château Guiraud, will come on our booth and lead the impériale Guiraud 2002 tasting on Tuesday 16th June 12-14h.  The big bottle will be open Sunday and will remain on self tasting until Tuesday evening.
At the end, the Domaines Bunan, one of our co-exhibitors, will delight our taste buds with nibbles cooked by the creative Bordeaux based Bistrot « Le chien de Pavlov » to match with the Bandol wines. It would be an opportunity to you to discover the racy and harmonious Bandol wines and to know more on its flagship grape variety "Le Mourvèdre"
To view the full program of VINEXPO BORDEAUX 2015…
Posted: