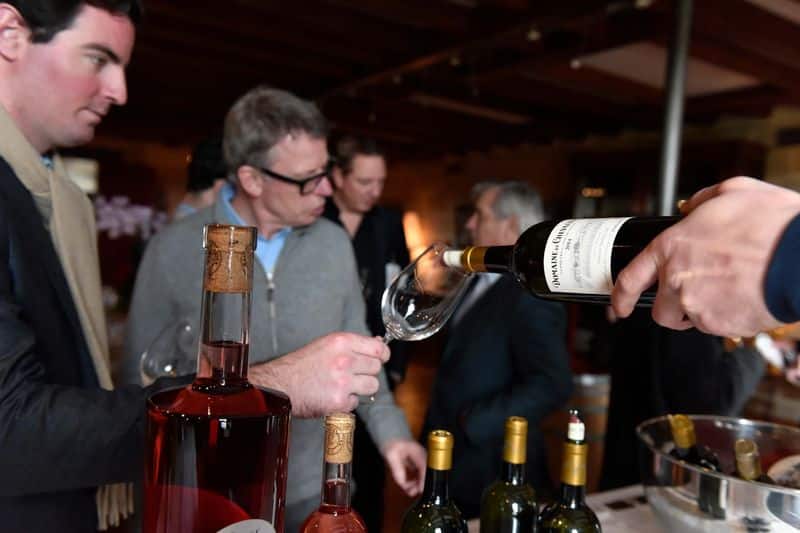 The Futures 2014 tasting at Domaine de Chevalier 
Crucial period for the Wine Trade in Bordeaux, the «En Primeurs» campaign occurs each year starting from April.

You are a professional buyer,  Bordeaux Tradition is your partner of choice in helping you to purchase "En primeur". We provide you all the information you need to make the right choice : Comments and Tasting Notes of the journalists, Price and Notes history, Technical sheets … And much more information. Feel free to ask us for a free access to our pro website at contact@bordeaux-tradition.com and receive all of our Futures 2014 offers 
You are a private buyer of Grands Vins de Bordeaux : have you ever thought of buying "En Primeurs"? The wine sold "En primeur" corresponds to the latest vintage harvested (2014 for this year). Not yet bottled, this "En Primeur" wine still needs to spend 12 to 18 months in the cellar.
However, the estate can choose to pre-sell its wines in order to finance its activity. This period when you are allowed to buy these wines in the making, is called "En Primeur campaign".
What is the interest for you?
The "En primeur" prices are generally 10 to 30% cheaper than the prices of the wines once bottled. Moreover, some wines are exclusively sold "En Primeur" and become untraceable 2 years later. Buying En Primeurs gives you also the warranty to have your wines direct from the cellar of the estate, stored in the best conditions.Finally it also prevent you from buying counterfeited wines.

You have access the best wines, at the best prices, in the best conditions !!!
Our goal at Bordeaux Tradition is to select and to share with you our favorite wines. For this purpose, our team  has tasted more than 100 samples a day, in order to target the best opportunities for you
If you wish to benefit from the Bordeaux wines at the best price, feel free to ask for an offer at contact@bordeaux-tradition.com.
Posted: