Today we have the pleasure to offer you the 2nd label of Château Phélan Ségur : Frank Phélan, vintage 2013.
For the story, Château Frank Phélan became the property of Xavier Gardinier in 1985. Nowaday, he manages the estate with the help of his sons who contribute to restore the estate to give it back its famous reputation. Frank Phélan, the second wine of Château Phélan Ségur was first made in 1986. The wine is called by the name of the estate founder Bernard Phélan's son, who was also the mayor of Saint-Estèphe for 30 years.
The personality of Frank Phélan comes from a careful selection of fruits from plots of old vines of the estate, blended with grapes from vines that are still too young to be included in the batches that are used for the first wine. Frank Phélan benefits from the same care and attention as Phélan Ségur not only in the vineyard, but also at the harvest time and when the wine is vinified. The aim is always to develop a powerful and balanced wine. Indeed, it is the team of Château Phélan Ségur who vinifies also Frank Phélan. Château Phélan Ségur, each year, is very well noted by the Press, close to a Grands Crus Classés.
Frank Phélan is a deep, fresh and fleshy tanins wine. More, its rondness and softness enables to taste it in its young years. It is a wine that could be taste before the 1st wine of the estate. 
For more information on the offer about Frank Phélan 2013, you can contact us by mail at contact@bordeaux-tradition.com or by phone at +33 5 56 69 25 30. 
Think also about our professional website where you can find all technical sheets by vintage, press reviews and our prices: Bordeaux Tradition. You can find out the Chateau website : here !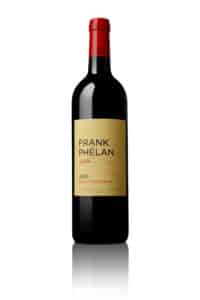 Posted: