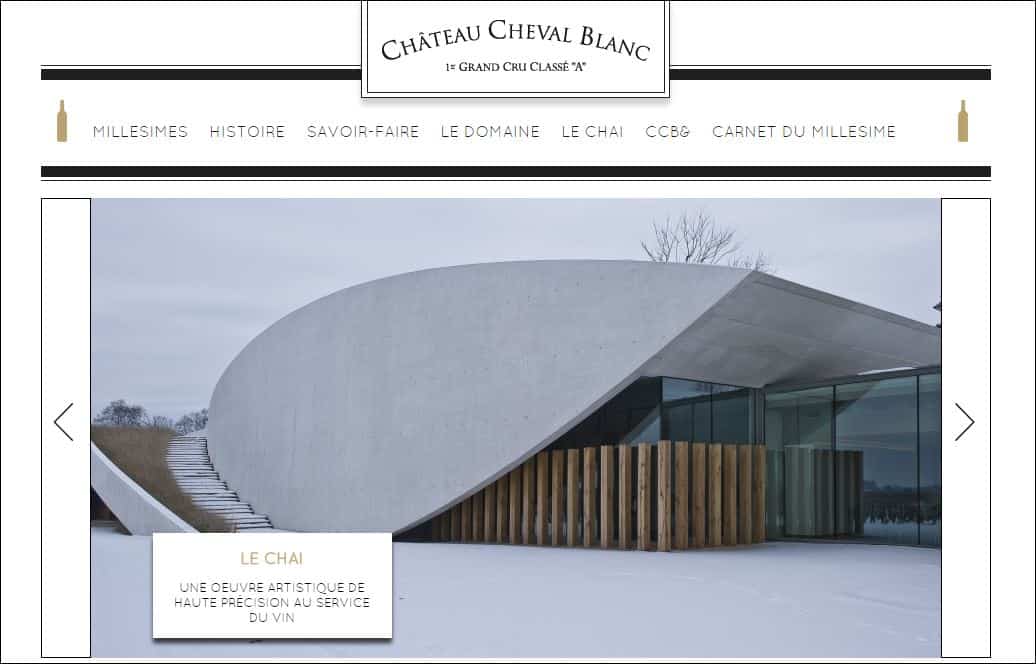 Château Cheval Blanc makes a clean and "design" website available for their clients. Indeed, after having enter our country in home page, the user goes through a smart, elegant and design page on a white background in which Chateau Cheval Blanc gives us news about the latest vintage thanks to a section called "VINTAGE DIARY". 
In the meantime, it is also possible to have a simple access to the "Vintage" menu, which is very interactive. Here, all wines from 1919 to 2009 are gathered. So, when you clic on one vintage, you go through a summary page about the whole characteristics of the wine. For example, it is now very easy to know what were the climatic conditions, the rain level, the different features of every single vintage. 
Last but not least, the website includes pages introducing the estate, the savoir-faire and the values of Chateau Cheval Blanc. To sum up, this new website allows us to have a great digital experience. Don't miss the slide show that displays beautiful sights of the estate. 
It is a wonderful tool that allows any interested people to get more information before taking a decision. You can find out just here ! 
And don't forget, if you wish to get further information or receive an offer on Chateau Cheval Blanc wines, please free to contact us at sales@bordeaux-tradition.com or by phone at 05 56 69 25 30.
Posted: