It has been 8 months that you have access to our pro website; a tailor made tool to buy available or en-primeurs wines.
In order to facilitate its access, we recently changed and simplified its appearance. We invite you today to check out these changes!
What's new ?
5 tabs, where are stored all the useful information needed to buy your wine safely:
Non en primeur: regroups all the information on the estate : historic facts, the team of the estate, the knowhow, technical aspects and why buy this wine
Primeur: chart of the prices and notes of the journalist given on each vintage
Technical sheets: all the technical sheets available of the château
Vintage presentation: current vintage presentations and available ones
Press: press articles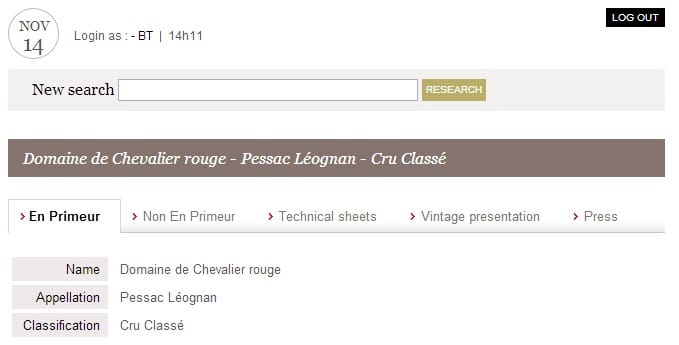 Do not hesitate to put this website amoung your favorite ones and always keep it opened! Are team works daily to put more information on this website and this for your comfort! Today it is more than 400 châteaux's that are online!
See you soon on our website!
Don't have access to this website? Please send an email to contact@bordeaux-tradition.com
Posted: