Today we have received the New Year Wishes from L'union des Grands Crus Classés de Graves ! But we have also been told about their new website: http://www.crus-classes-de-graves.com
So we click on the link and go directly to their website. We discover the homepage where we find a map of the Bordeaux wine region. All the estates members of Union of the Classified Growths of Graves are located on it. Below, there two really interesting sections: a photo library which gathers photos of the estates, put in an alphabetical order. Finally, in the right column, we find out the more important; a list of Châteaux that are part of Union of the Classified Growths of Graves. 
When we click on one of these links, a page open up with the property details. For example, about Château Haut-Brion, a beautiful view of Château Haut Brion 2003 bottle is welcoming us. We find also its contact details and a photo of the estate. Then, another section enables us to go to the site of the Château. It is the same for each Châteaux listed on this new website.
For more information or an offer about wines of these differents Châteaux, you can contact us by mail at contact@bordeaux-tradition.com or by phone at +33 5 56 69 25 30. 
Think also about our professional website where you can find all technical sheets by vintage, press reviews and our prices: Bordeaux Tradition.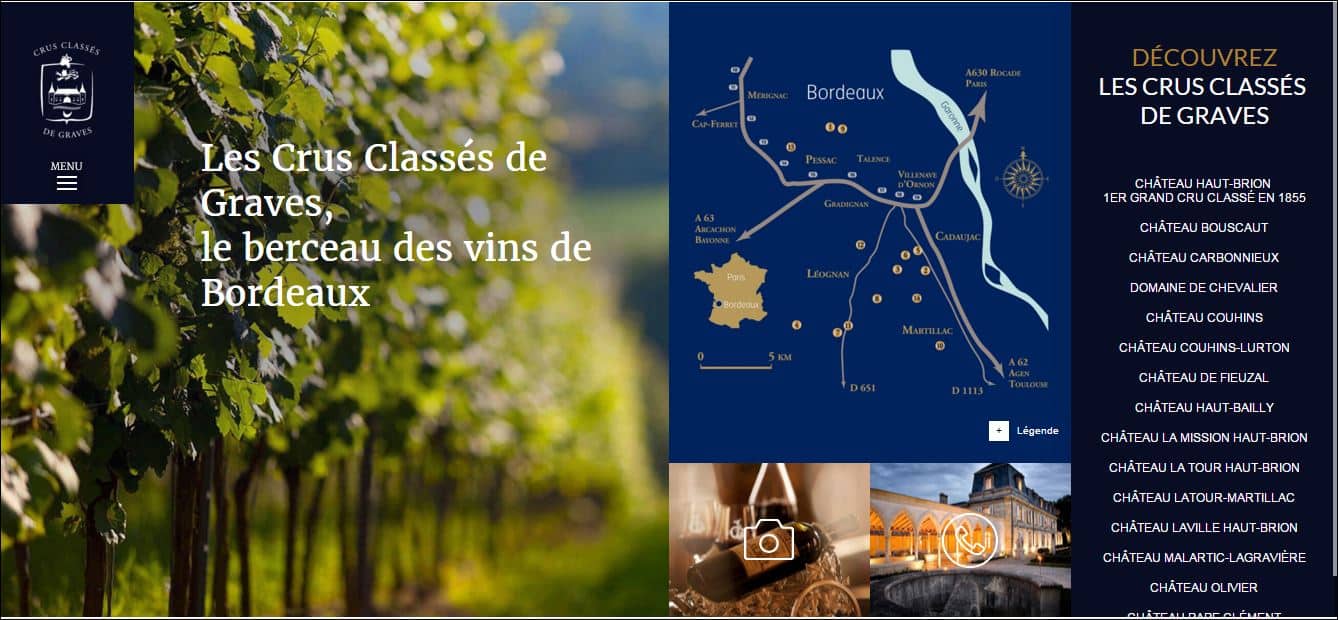 Posted: