The quality improvements led by Olivier Bernard and his team for several years enable Domaine de Chevalier and Domaine de la Solitude to stand  now for the title of best Bordeaux Rosés.
Frederic  Bernard, our CEO, is glad to introduce  you today to  the new 2014 vintage of his brother.
For 20 years now , Domaine de Chevalier & Domaine de la Solitude have produced rosés made from the best parcels of their vineyards. Whereas their Rosés were wrongly considered before as a minor production of the property, with the 2009 vintage, a new orientation has been taken, a new philosophy has been implemented.
Olivier Bernard, confident about its terroir and strong in his winemaking skills,   has decided to fight against the Bordeaux rosés clichés, by focusing on paler color, greater acidity and more intense expression  of the aromas.
To symbolize this change of style, he has also redesigned the bottle,  so as to reflect the elegance and the modernity of his Rosés. Manufactured by a remarkable french glass-maker, Saver Glass, the bottle is indeed lengthenned & ornamented with a pink tone medallion-style label  that makes it stand out against its fellow competitors. Finally the absence of caps complete the transparency effect and allows the  bottle to be directly recycled in a superb water carafe for instance.
These wines are definetely more than just a Bordeaux rosé, claiming this Classified Growth status coming from Domaine de Chevalier. It is not just a single summer drink to enjoy on a terrace but a true invitation to discover Bordeaux from another angle.
The vintage 2014 is really an achievement. Just bottled, it shows perfectly the vivacity of Cabernets Sauvignons and the fruit brought by the Merlot, without making the wine too heavy. One glass led to another immediately.
Pourred from NYC to Maldives Islands , these rosés are the proof that Bordeaux can always surprise you in every color.
This is  for us the last (but not least)  reason we have to support Domaine  de Chevalier & Domaine de la Solitude, by bringing you our privileged link with this two familial properties, the Bernard signature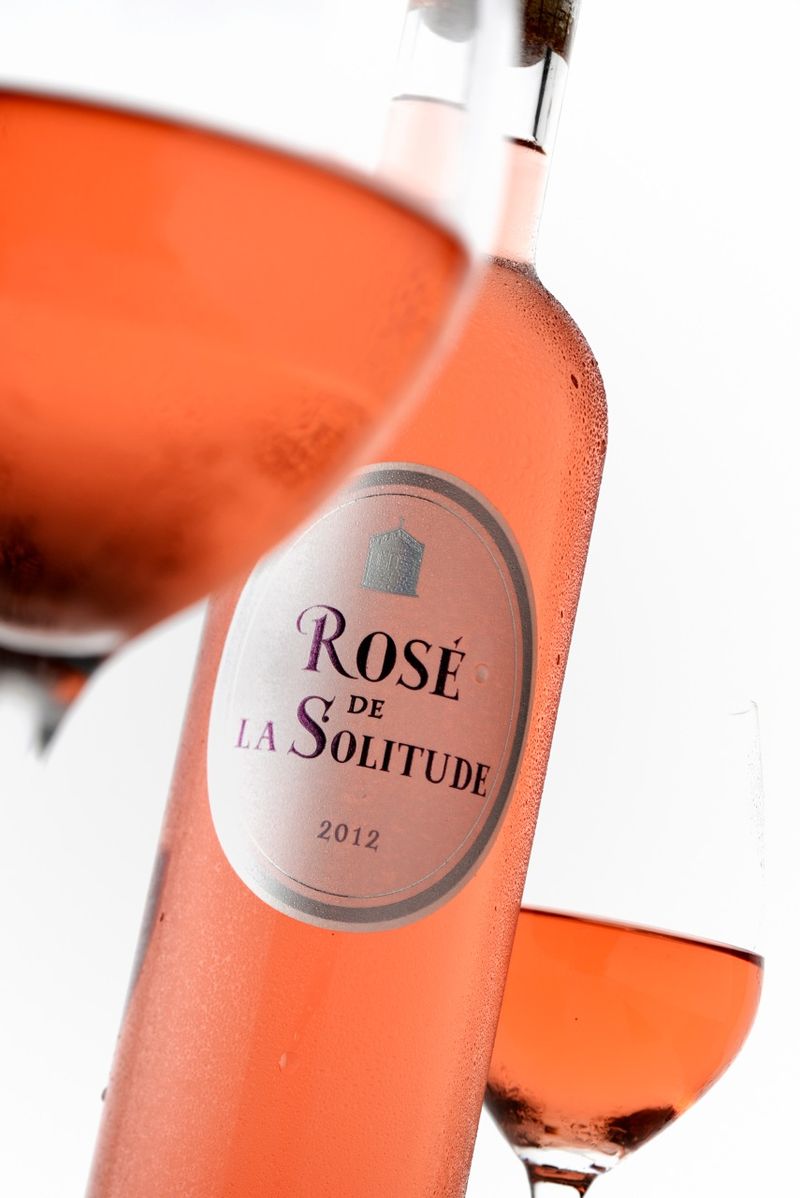 Posted: