Our focus of the day is the beautiful estate of the BONNIE family, château Malartic Lagravière, whose vineyard is renowned for being located on one of the best croups of gravel in the town of Léognan.
Due to the important investments château Malartic Lagravière undertook in 1998, the reputation of the wines of Château Malartic Lagravière has increased.
In the vineyard each plot is managed separately and under sustainable viticulture. In this way the environment is respected as well as the sanitary state of the grapes. The cellar of château Malartic Lagravière was built by gravity to protect the grapes at every stage, from the reception of the harvest to the transfer of the wines to barrels.
The press is unanimous today: the wines of château Malartic Lagravière have an impressive quality. We are pleased to offer you today two memorable vintages of the estate:
Château Malartic Lagravière red 2008:
« One of the most successful wines of the vintage »
91-94 – Robert PARKER
Château Malartic Lagravière white 2008:
« Top 2008 white Bordeaux » 91 – Wine Spectator
Château Malartic Lagravière red 2011:
« The 2011 has a ripe blackberry and mulberry scented bouquet with good fruit extraction and purity. The palate is medium-bodied with grippy, almost mouth puckering tannins » Neal Martin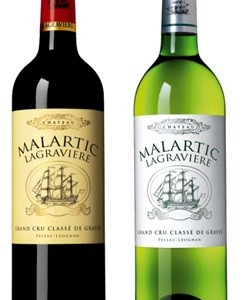 If you wish receiving this offer by mail please send us a mail
Don't forget to discover the new web site of château Malartic Lagravière extremely rich of information and available on all you devices: computer, tablette and smartphone. All the useful supports are now under hand: historic of the estate, technical sheets, press revues, press books, photos and videos but also all the recent news on the estate within the 2013 harvest report! One thing is for sure, as the cabernets were harvested after the beautiful weekend of the 19th/20th of October, their maturity and quality is perfect…The Malartic 2013 will be more "cabernet"…you will soon be able to discover it next spring.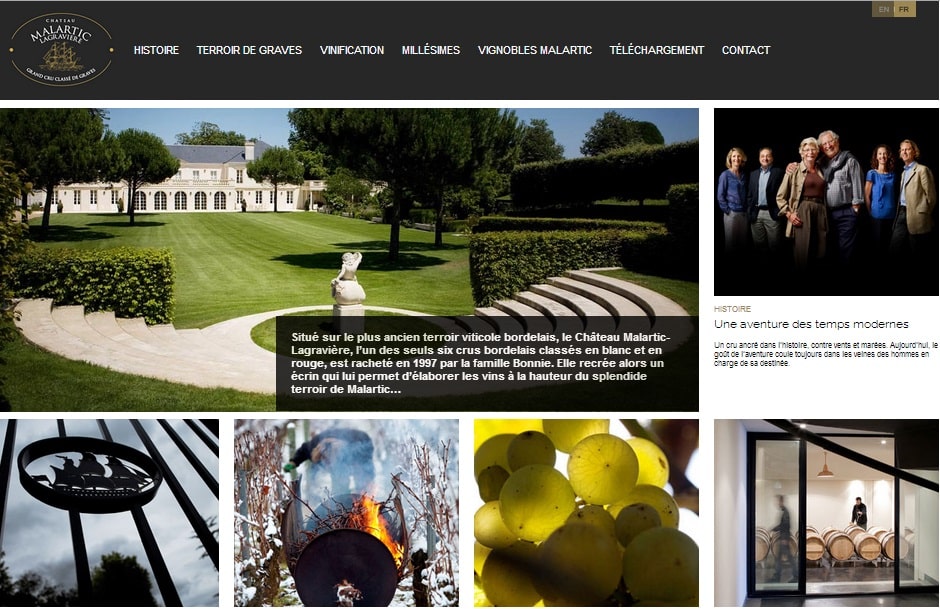 Posted: