Among the different renowned family in St Emilion, one name eventually rings more bells than the other:  "De Boüard". With Jean-Bernard Grenié, Hubert de Boüard has raised Ch. Angelus up to the firmament of the Right Bankwines, making it is one of the most iconic French wines symbols. But as you might guess he has also achieved to share its passion with his family, starting by his 2 daughters Stéphanie & Coralie.
A familial Story
No need to say that when you are born and raised in the middle of such an environment, a move towards the wine world was obvious. It was just a question of time. When Stephanie joined her father last year at the head of the 1st GCC "A", Coralie had already made her move in the vines.  After joining the flagship estate, she followed the step of her father in Lalande de Pomerol, becoming co-owner of Ch. La Fleur de Boüard. With her brother Mathieu, she made this property one of the "must have" estates of this appellation! But the success story of Coralie shouldn't stop here!!
The birth of Château Clos de Bouärd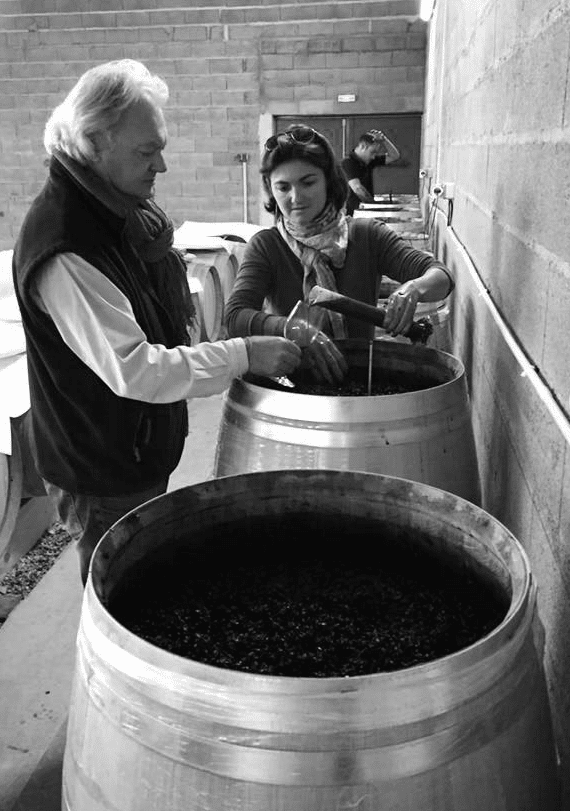 The occasion was too good to miss it. Earlier this year, when Castel sold Ch. La Tour Musset in Montagne St Emilion, it was the perfect opportunity. So Coralie and her husband took it. « It was a personal wish" she said. And one of the first decisions was renaming it.  So Château Clos de Boüard was born
With 3 blocks of vines located in Parsac, near famous St Emilion neighbors like Ch. Fombrauge, Ch. Fleur Cardinale, Ch. Valandraux, and Ch. Troplong Mondot, it gets an excellent geographic situation. Furthermore, the average age of the vines (35 years), the clay limestone soils, and a perfect exposition gives the estate an exceptional potential.
Planted with 19ha Merlot, 2,59Ha Cabernet Sauvignon and 7,34ha Cabernet Franc, Ch Clos de Bouard aims at producing 150 000 Bottles per year. And you can already expect strict parcel selection, integral vinification, long ageing in new oak barrels etc… To sum up, you can expect the best.
Coralie explains without any embarrassment that she want to make the Clos de Boüard as good as it should be. With her experience working with her father, her passion for the vines, her knowledges of the latest winemaking innovations and her ambition, the future success of this young estate is clearly evidence.
For sure Bordeaux Tradition will keep you update about our future findings regarding this property. We can't wait for tasting this new gem made by Coralie de Boüard.
Posted: