As announced, Bordeaux Tradition participated at Vinexpo Hong Kong pour the 2012 edition. The reception and organization of the Hong Kongais was warm, enthusiastic and professional.
The good location of our stand H-45, which we shared with the Champagne house Louis de Sacy and the Burgundy estate Louis Max, gave us a good visibility. This visibility doubled with the visit and support of the estates, allowed us gaining quality contacts and realize en Primeur orders.
Thanks to this positive synergy, this Vinexpo 2012 was a great success for Bordeaux Tradition!
While waiting for next's year's edition, continue to follow us on Facebook and support us by clicking on the LIKE boutton.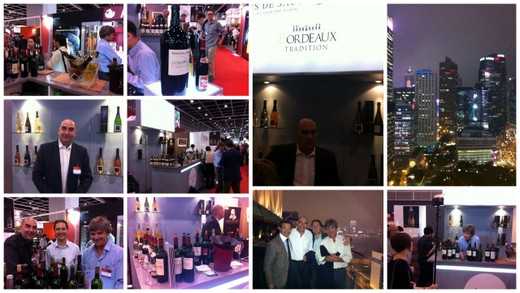 Posted: