We have already talked to you earlier on this page: Bordeaux Tradition is still more committed to the preservation of our planet. Today, we wanted to detail one of our commitments that is particularly important to us. Indeed, since a few months we are working on "The Bordeaux Tradition Environmental Charter".
The Idea of an Environmental Project
Aware of the need to change our habits in order to preserve our environment, Bordeaux Tradition is committed to many aspects in favor of the preservation of our ecosystem. Indeed, since Frédéric Bernard is at the head of our Trading House in 1999, ecology has always been a central topic in our daily lives. Our commitment to preserving our ecosystem and biodiversity has started many years ago. We have promoted the use of lightweight bottles, FSC-certified corks and recycled and recyclable cardboard. We have also always been careful to limit our energy expenses in our offices and our cellars. Indeed, we are individually careful to transmit eco-responsible gestures to our entourage.
Nevertheless, we now want to take the next step and engage more concretely for the planet.
Thus, we decided to build, with Mathieu Huguet, the Bordeaux Tradition environmental charter. This charter aims to bring together our internal commitments but also to establish an ecological "guideline" for our suppliers.
Thanks to this project, we wish to bequeath to future generations a living and healthy planet, source of opportunities, as we have known ourselves.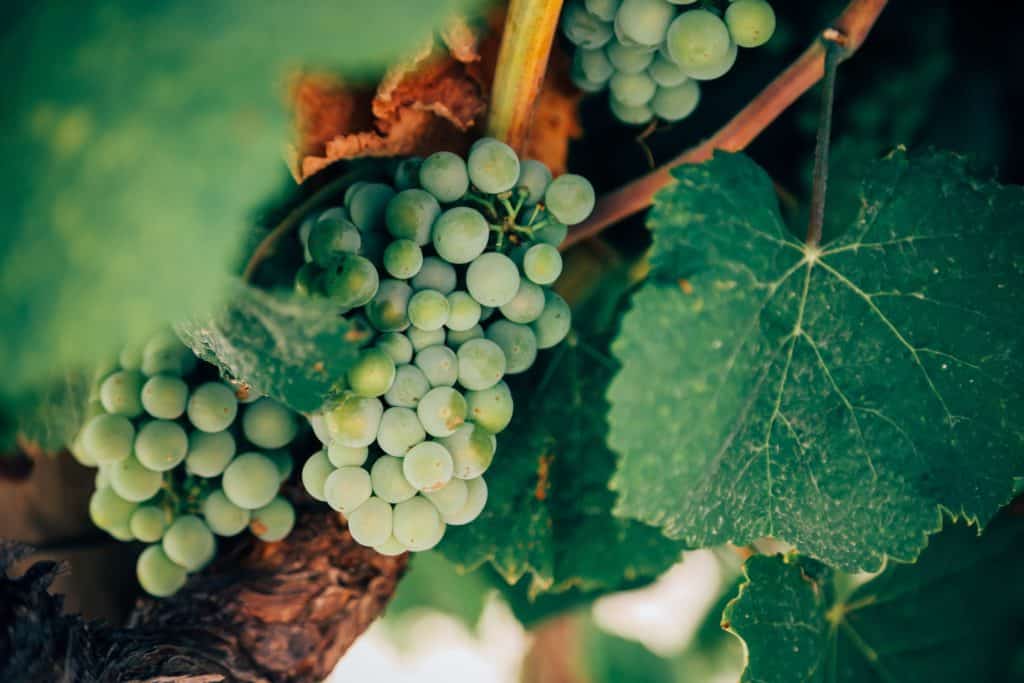 What is this Bordeaux Tradition "Environmental Charter" ?
The majority of Bordeaux wine industry actors are now aware of the need for a transition to more rational methods of viticulture. Moreover, the CIVB has been working for several years on the ecological transition of the Bordeaux vineyards, through the Climate Plan 2020. In parallel, more and more estates are certified HEV, Terra Vitis, Organic or Biodynamic.
However, many Chateau are not yet in an eco-friendly approach. Perhaps for lack of time but also for fear of changes and their cost. For our part, after thinking about it, we concluded that these estates often lacked support and sufficient information on possible alternatives to take the plunge.
From then on, we contacted our consultant oenologist, specialized in the transition of chateau towards an ecological, organic and biodynamic viticulture: Mathieu Huguet. With him, we learned and we built a set of 10 alternative methods to so-called "conventional" viticulture.
Prophylaxis
With prophylaxis, it is a question of not creating circumstances favoring the development of diseases (ex: Mildew or Botrytis). Thus, the winemaker must remove any shadows and/or humidity in the vineyard. To do this, there are several solutions that we have developed internally.
The abandonment of CMR
The prohibition of CMR (Carcinogenic, Mutagenic and Reprotoxic) is the major subject of viticultural techniques evolution, which is accompanied by the State. Indeed, the winemaker must be able to get out all agents of the list provided on e-phy.gouv.fr
Reduce anti-botrytis
These treatments can be found in the final wine. A treatment is enough for the fall of the floral caps. Thus, by reducing these treatments, the winemaker can also reduce his expenses.
Optimize the spray
The winemaker commits himself to control his sprays and their good functioning, before the treatments.
Regulate access in the vineyards
With this technique, the winemaker only makes good sense. Indeed, by prohibiting the entry of vehicle or staff into the vineyards after heavy rains, when the soil is waterlogged and the settlement is immediate, the vine is saved.
Green Fertilizers
With green manures, the grower will sow cereals that capture the atmospheric nitrogen to make it in a form directly assimilable by the root of the vine.
Microbiological Preperations
Microbiological soups are mixtures, either to prepare oneself or to obtain from a supplier.
Complementary Treatments
The use of herbal teas and decoctions to stimulate the natural defenses of the vine are good alternative techniques to toxic agents.
The Bunch Moth
To this day, in most cases, the vine growers use neurotoxic to eliminate the butterfly or larval population that could perforate the berries of the grapes. To avoid this use, pheromones are preferred that disorient males so that they do not find females to reproduce, without killing the entire ecosystem.
The 'Massale' Selection
It is an advanced technique. It is a question of recovering vines within a mother plot, previously identified. The main idea is to re-introduce biodiversity by stopping working with the same clones as the neighbor.
As you can see, most of these techniques are not incredible innovations, but rather common sense. We do not want to impose a radical change. We wish to warn, alert, propose, accompany, help, educate and support. Other techniques are absolutely necessary for the preservation of our ecosystem but nevertheless have their limits and their deployment is not always so easy. Thus, we went to meet the winemakers of our exclusive partner estates to present this charter and reflect with them to an efficient implementation for all.
The establishment of the Bordeaux Tradition "Environmental Charter"
In order to better prepare this evolution in viticultural methods, it is essential to put oneself in the winegrower's place and to imagine what is possible or not for him. It is also important to talk directly with him, without imposing, because, after all, it's his job! Thus, we have developed two areas of implementation: short-term recommendations and medium-term recommendations.
As a result, our project extends over the long term and is not restricted to a "fashion effect". We really want to work hand in hand with our partner estates who want to engage in the preservation of our biodiversity. We are committed to supporting them: humanly, technically and financially in this process.
Thus, we are very proud to announce that our exclusive estate, Château La Motte is the first to embark on this adventure with us!
Posted: