10 Wooden cases of 12 bottles from the 2005 vintage available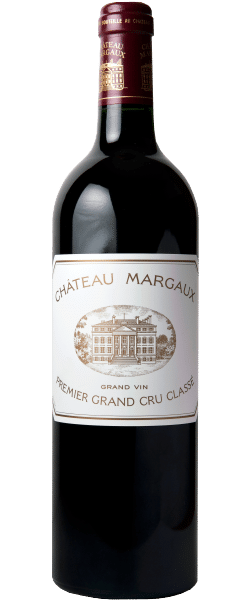 The Château Margaux extends over 262 hectares with 87 hectares dedicated to red grapes and 12 hectares for white grape varieties (Sauvignon Blanc mainly). The grape variety proportion of the vineyard is planted with Cabernet Sauvignon, Merlot, Cabernet Franc and Petit Verdot. The first wine of the famous Château Margaux is fermented in oak vats. The wine is aged 18 to 24 months depending on the year in new oak barrels.
Tasting comments:
That incomparable nose of finesse, grace and depth that belongs solely to its terroir and is only found in a few dream vintages. It also has its power: its concentration is exceptional, superior to 2000 and even 2003. It comes through first in the colour, which has unprecedented intensity, and on the palate with extraordinary density and length. And yet its power does not have the last word; voluptuousness and harmony are also the hallmarks of this vintage. Château Margaux 2005 has one essential virtue, which it will go on having for many more years; it is the ability to bring as much enjoyment in drinking it as in tasting it.
Journalists notes:
Bettane & Dessauve : 19
Decanter : 20
Jacques Dupont : 19,5
Jean-Marc Quarin : 20
Jancis Robinson : 19,5
Robert Parker : 96-100
Wine Spectator : 95-100
For further information check out our professional web site www.pro.bordeaux-tradition.com. If you wish receiving this offer by mail please send us a mail contact@bordeaux-tradition.com.
Posted: