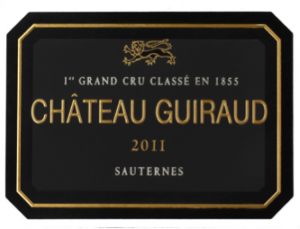 The 2011 vintage is therefore the first vintage made with a relatively young vineyard that promises a great potential. In addition to a technical and ecological reflection, this restarting has also been subject of real strategic workplan on the Brand.
As culmination of a real reflection on the brand since the launch of Petit Guiraud in 2011, the 1st cru unveils its new black label, achieving its evolution and getting back to the essential. The dry white wine – G Château Guiraud – unveils, for its part, its new white label, thus finalizing the harmony and the coherence of the range.
This 2011 is certainly one of the most succesful vinages from Guiraud and maybe from the appellation!
If you wish receiving this offer by mail please send us a mail
sales@bordeaux-tradition.com
More information on our pro website
Posted: