After two years of wait, Bordeaux Fête le Vin is back!
Come on the borders of the Garonne river from the 28th of june until the 1st of july, and share a moment with wine, gastronomy and culture lovers.
The tasting pavilions will allow you to discover 80 appellations from 11 am to midnight!
You know what is left for you to do … buy the tasting pass that includes:
13 tasting tickets
1 glass and glass holder
1 tramway ticket and "Privilege" tickets
VALIDITY: every day from Thursday to Sunday
The price of this pass is 15€ before (Bordeaux Touriste Office close to the place des Quiconces) the 27th and 17€ the first day of Bordeaux fête le vin.
Assist as well to the many animations that will be held:
The « Bordeaux Music Festival », outside concert on the place des Quinconces, capacity 4000 people
Workshops held by the CIVB in order to learn how to taste Bordeaux wines
The « XXL Les Bordelais » exposition at the « miroir d'eau » (in front of the Place de la Bourse »
Giant projections that will be held on the front of the « Palais de la Bourse », every night at 11 pm
Fireworks, coming from the boats in the Garonne, every night at 11.30 pm
In a couple words, THE PLACE TO BE AND NOT TO BE MISSED!
For further information … http://www.bordeaux-fete-le-vin.com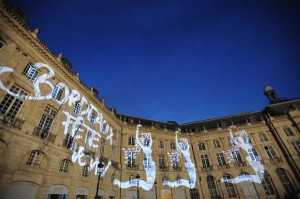 Posted: